--
website:


IFA is a 501C(3) non-profit educational and networking organization. [Tucson, Arizona]
We are a community of film professionals and enthusiasts that are working towards creating independent digital media in Arizona.
--
website: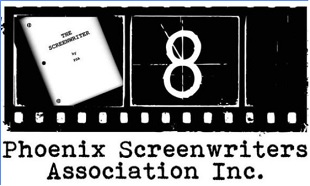 PSA is a not-for-profit 501(c)3 organization, providing assistance and guidance to local screenwriters and filmmakers through educational and networking opportunities...
--
Arizona Colleges
---
website:
Univ. of AZ
College of Fine Arts
School of Theatre, Film & Television
---
website:
Arizona State Univ
BA Film (and Media Studies)
---
website:
Pima Community College [Tucson, AZ]
Digital Film Arts & Animation
---
website:
Scottsdale College, [Phoenix, AZ]
Visual and Performing Arts
---
--